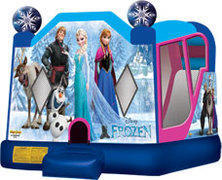 42 Frozen Inflatable slide- inside 4in1

Book it Now Online And Get $10 Off use code: jump
Reserve Online Easily! Choose Delivery, Date and Time, Bounce House or Party Equitment and We can Deliver and Set Up for You. Note Delivery is not included!
CAN BE USED Dry or Wet $65 extra ... Note it HAS NO POOL !!!! BUT HAS SLIDE INSIDE water hose can be attached on the top of the Slide also come with Jumpy area and Basketball Hoop
Call or text At 630-546-8826


This beautiful Bounce House comes with an indoor slide.
the actual size is L: 20'4'0"X W: 18'5" X14'8"and the set up area is 22'0"Lx21'0"Wx17'8"H,


(Groups of 2 to 5 Years old 10 Kids at time) (Groups of 6 to 12 years old 8 Kids at time) Groups of 13 to 18 Years Old 5 at time

,
The rental is only for 5 hrs. 10 Hrs rental for only $25 more - next day rental is $65 more


For your convenience we deliver and set up the bounce houses and pick up as well.




24 HRS ONLINE RESERVATIONS! BOOK IT NOW AND GET $10 OFF.